Don't Slash Your Purse. 3 Sustainable Tips for Renewing your Bag
Follow these two steps for a fun and sustainable way to renew your bags and purses this season.
STYLING TIPS
Halloween came early to the fashion community this year. Black Friday deals are creeping up on us early as ever and perfectly good bags are being violently slashed in the light of day.
While causing nightmares for second-hand lovers and sustainable fashion enthusiasts, these horror stories also shines a ray of sunshine with hopes of a brighter future for us sustainability geeks! If you don't slash your old purses and you want to wear them in a more exciting way, let me give you a few tips on how to enjoy your bags for longer.
Follow these two steps for a fun and sustainable way to renew your bags and purses this season👇
1. Tie a scarf around the handle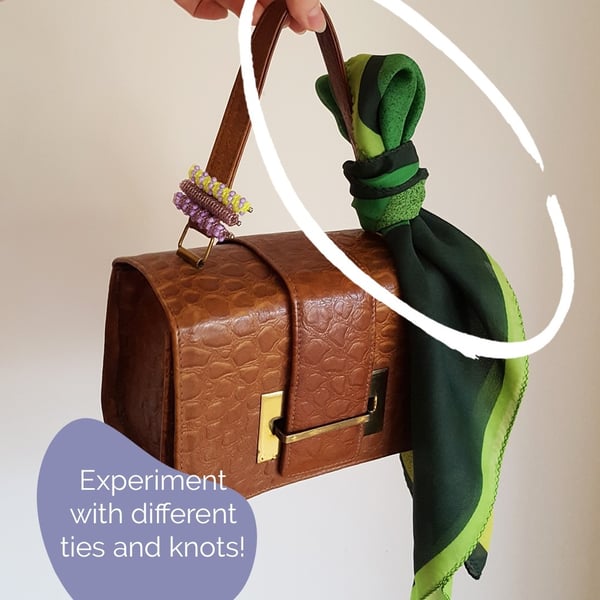 There are so many qualities to play with: think about colour, texture, lenght, size! From delicate silk scarfs to chunky knitted ones (perhaps a tie could work too?), your bag style can be completely transformed with a bit of creativity (which I know you all have 😉).

✔Don't forget to explore different tieyng techniques! Depending on the length, texture and pattern of the scarf, experiment with symmetrical bows, careless knots, long wrap-arounds and more.
2. Pop a brooch or two to spice things up!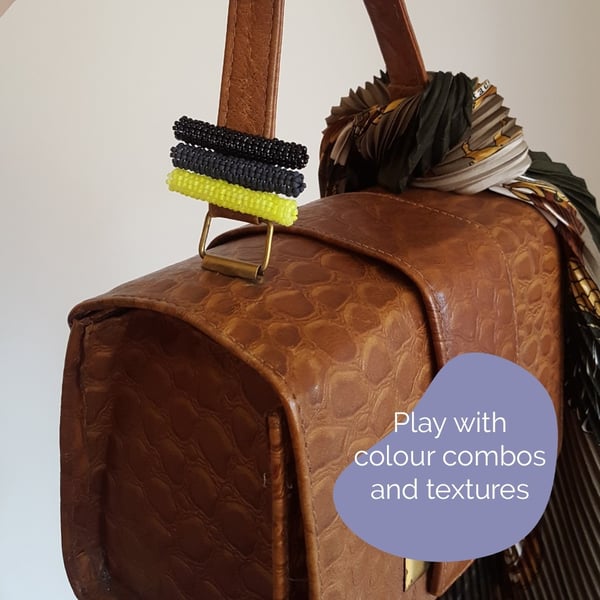 Rummage through your jewellery box and look for some goods. Your mom's vintage brooches, funky colourful accessories or round metal band pins (does anyone still collect those?), anything goes!
Try out eclectic combinations with bijouterie pieces that you couldn't resist in a flea market or stay classy with simple geometric pins.
Pop the pins directly if you're a daily tote bag lover.
Otherwise, if the fabric is too thick to pierce through (leather or dense canvas for example), hugging the handle with a brooch is a perfectly safe way to add a bling to it.
A hair barrette with a firm fastening could work perfectly too!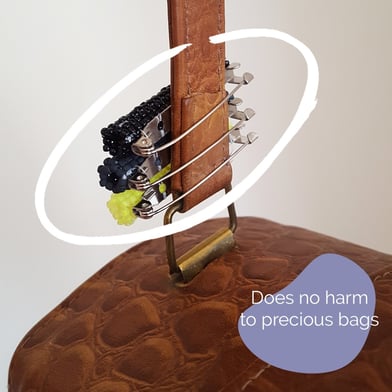 3. Combine tips number 1 and 2
Listen, I'm totally down for a one-little-brooch-and-Im-done kind of attitude. But if you can't see your bag underneath all the jewels anymore, kudos to you!
Embracing your personal style is the key tip here (or anywhere else, really).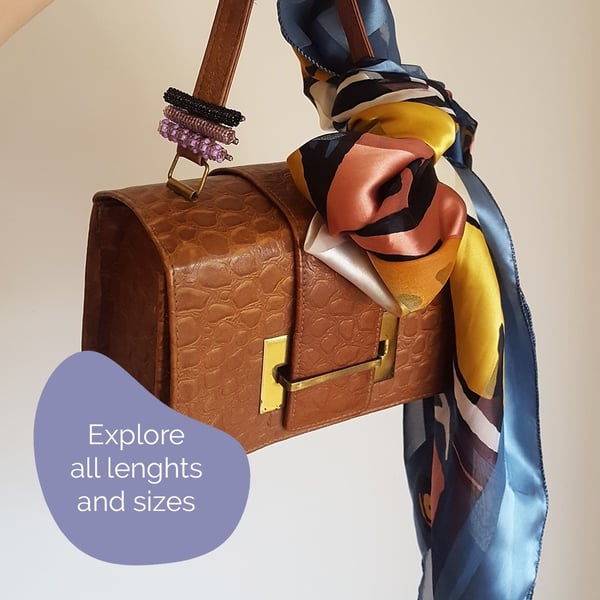 Moral of the story is:
Don't slash your bags, people! Add some blings and keep on enjoying them. The combinations are endless here and it's a truly sustainable way to bring your boring, forgotten or too-tricky-to-style accessories back to life.
hello@kotrynalenkdesign.com
Join a community of jewellery lovers and receive special offers!
Get an insight to jewellery making straight from the work table, receive special discount codes, pre-order upcoming collections and more