How to Bedazzle Your Beret This Fall? 3 Tips for a Unique Headpiece
STYLING TIPS
October wakes up many things in us: the urgent need to wrap ourselves in meters upon meters of cozy scarves, the annual shift to a darker lipstick shade and the desire to bring back the all time autumn style classic – a beret.
Ranging all the way from a simple wool felt to intricate crochet masterpieces, berets walk on a thin line between being super market ladies staple accessory and representing the chic style of French women.
As timeless as it is, a plain wool beret have a tendency to become a rather unimaginative accessory. Let me show you a way to personalize it!
The key elements are... brooches.
I know, brooches can seem old fashioned and something only your mom loves, but they will transform your beret into a unique headpiece. This method requires no sewing skills, anyone can do it and everyone (at least those who own a beret) should try it this season. So, dust off your brooches, pins and badges and start bedazzling!
The three following steps will get you going:
1.
Combine different sizes and shapes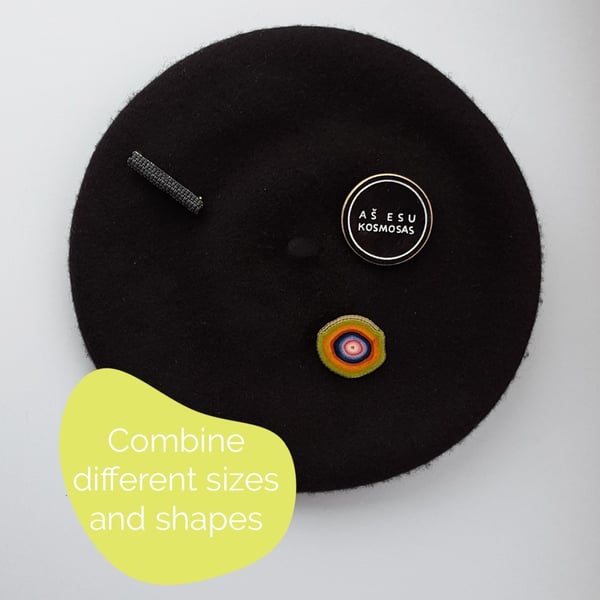 Swirly baroque-esque silver brooch and colourful geometric pins? Sure! Funky enamel pin next to an ostrich feather hat pin? Absolutely! Experiment with contrasts in terms of size, textures and eras for the most unexpectedly satisfying results.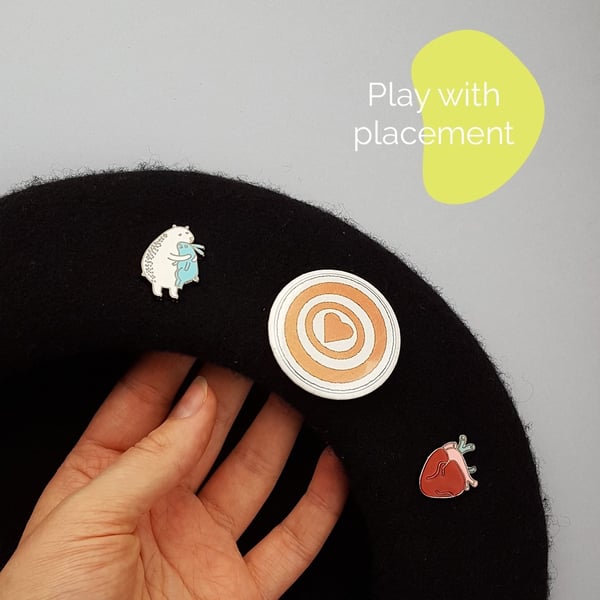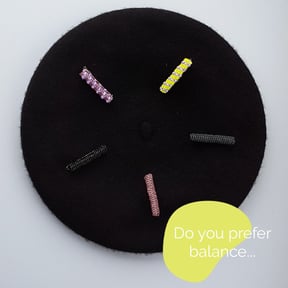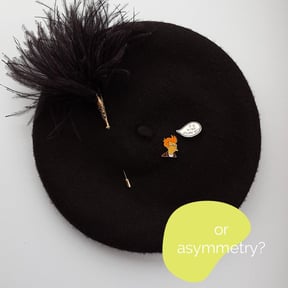 Are you going to decorate the front brim of your beret, the circle at the back of the hat or the whole surface?
Consider the composition too: do you prefer perfect symmetry or are you a beautiful mess kind of fashionista?
Think about the weight of all pins combined, as it will affect how it looks on your head.
Trial and error is the best method here!
3. Create unique combinations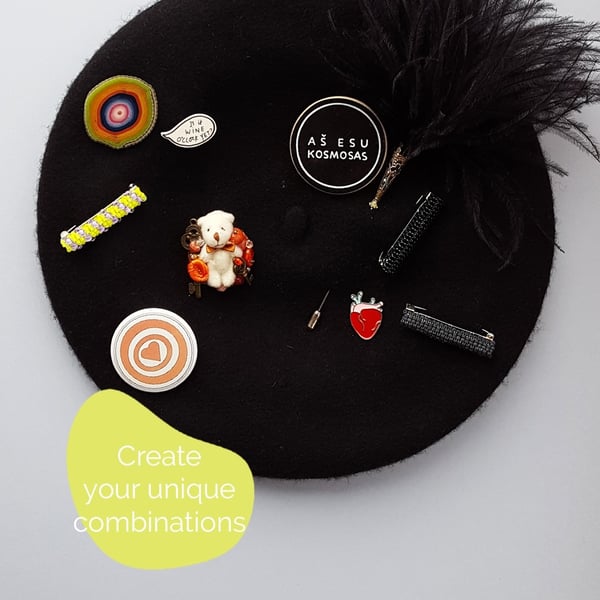 How to pick the right brooches?
· Come up with a theme or mood of the day, let your pin combination tell a story. For example, I could wear my "is it wine o'clock yet?" badge on a Friday night out (or a Monday morning tbh 🤷‍♀️).
· Pick a couple of colours from your outfit and repeat them on your hat. This way, the colour of the beret itself will not matter anymore and you will be able to style it more often!
· Make a statement and combine as many elements as possible! Together with a plain minimalist outfit, your headpiece will definitely be the center of attention.
hello@kotrynalenkdesign.com
Join a community of jewellery lovers and receive special offers!
Get an insight to jewellery making straight from the work table, receive special discount codes, pre-order upcoming collections and more