10 Questions for a Jeweller: Karolina Turonok
INTERVIEWS
Alluring textures, immaculate details and the never ending shades of green - that is the dreamy jewellery and art world of Karolina Turonok.
Her embroidery creations go all the way from large embroidery hoops to tiny little pendants, ranging from photo-realistic images to natural abstract pieces. I find Karolina's artistic aesthetic so warm, honest and inviting!
I wanted to see what goes behind the scenes, so I asked Karolina 10 questions. Dive into her world of thread painting (god I love this term!), curly bangs and the total freedom of creativity.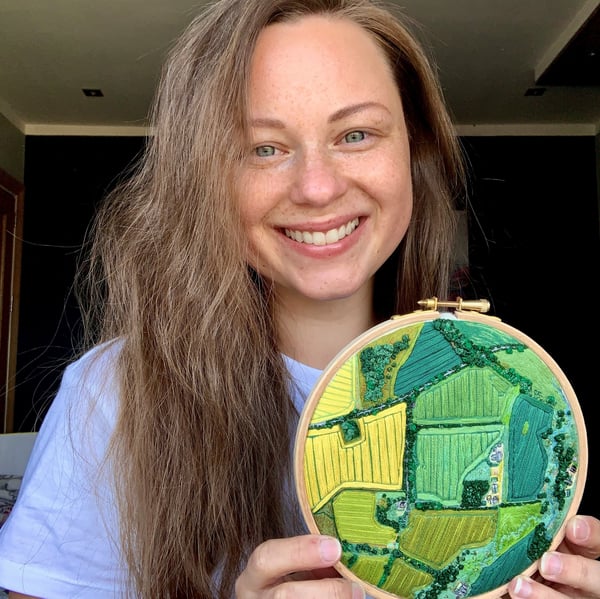 THIS OR THAT: Gold or silver?
I am definitely team gold! I used to be a complete silver fan, but it has changed over the years for sure. That being said, I am looking into introducing silver to my creations too.
What was your newest creation?
It's actually an aerial necklace! It was a completely random creation, where idea was born as I went with each stitch.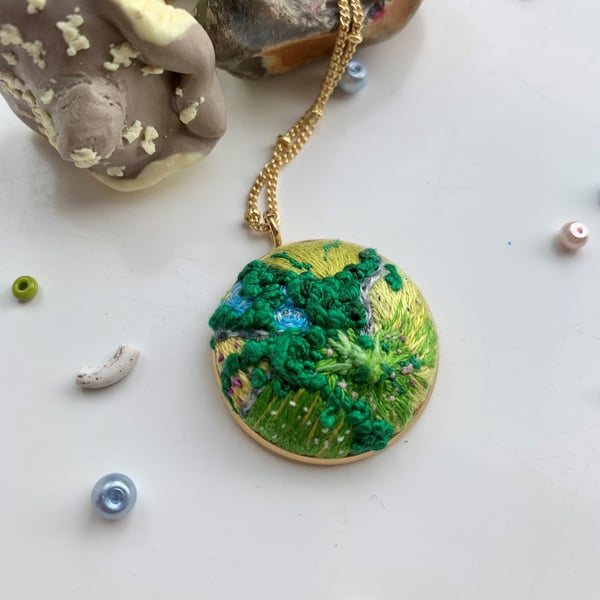 A process or a technique that you enjoy using the most and why?
I love random abstract stitches that create raised embroidery. Also the thread painting technique. I just cannot resist recreating real pictures into as realistic as possible embroideries.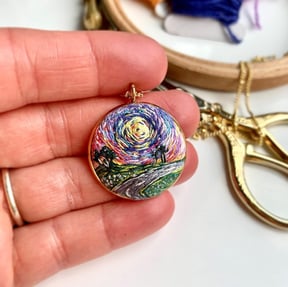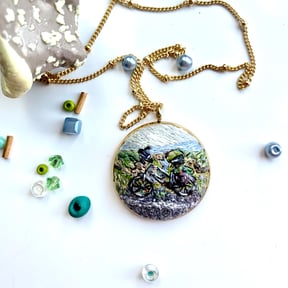 Fictional character whom your jewellery would suit best?
I am just gonna go with Anna from frozen 🙈
What was the first accessory you remember wearing?
Oh, actually as a child I used to love hair clips, so I would put gel on my fringe, curl it and put a hair clip in, so that I would get a curly fringe 😉. Then I had my ears pierced at 7.
You are late to a fancy dinner party. What bling do you grab before leaving home?
A past jewellery trend that you would like to bring back?
Oh that's a tricky one! What's even trending?
What's the embroidery technique you dislike the most? (Cross stitch, french knots, etc.)
This question was sent to us by the Instagram follower @jare_art_ . Follow us and become a part of this blog!
I am not keen on cross stitch whatsoever. It seems like very limiting to the freedom of creating and I actually go "out of plan" a lot when I embroider (and I love it 😉 ).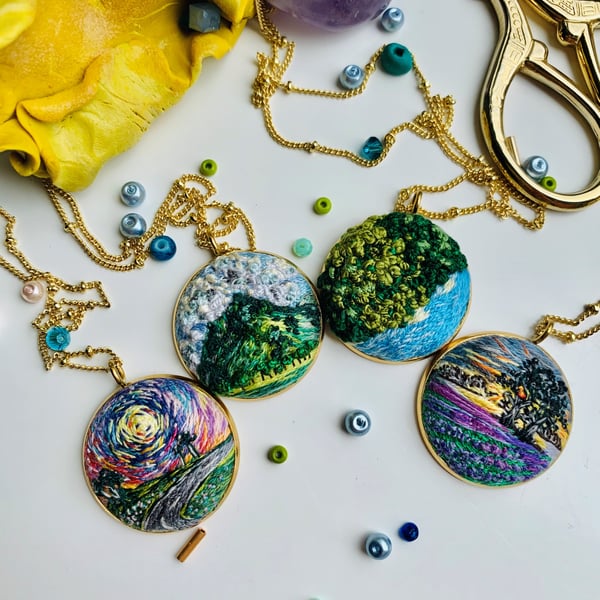 FINISH THIS SENTENCE: You will never see me wearing...
Follow Karolina's creative journey here:
hello@kotrynalenkdesign.com
Join a community of jewellery lovers and receive special offers!
Get an insight to jewellery making straight from the work table, receive special discount codes, pre-order upcoming collections and more